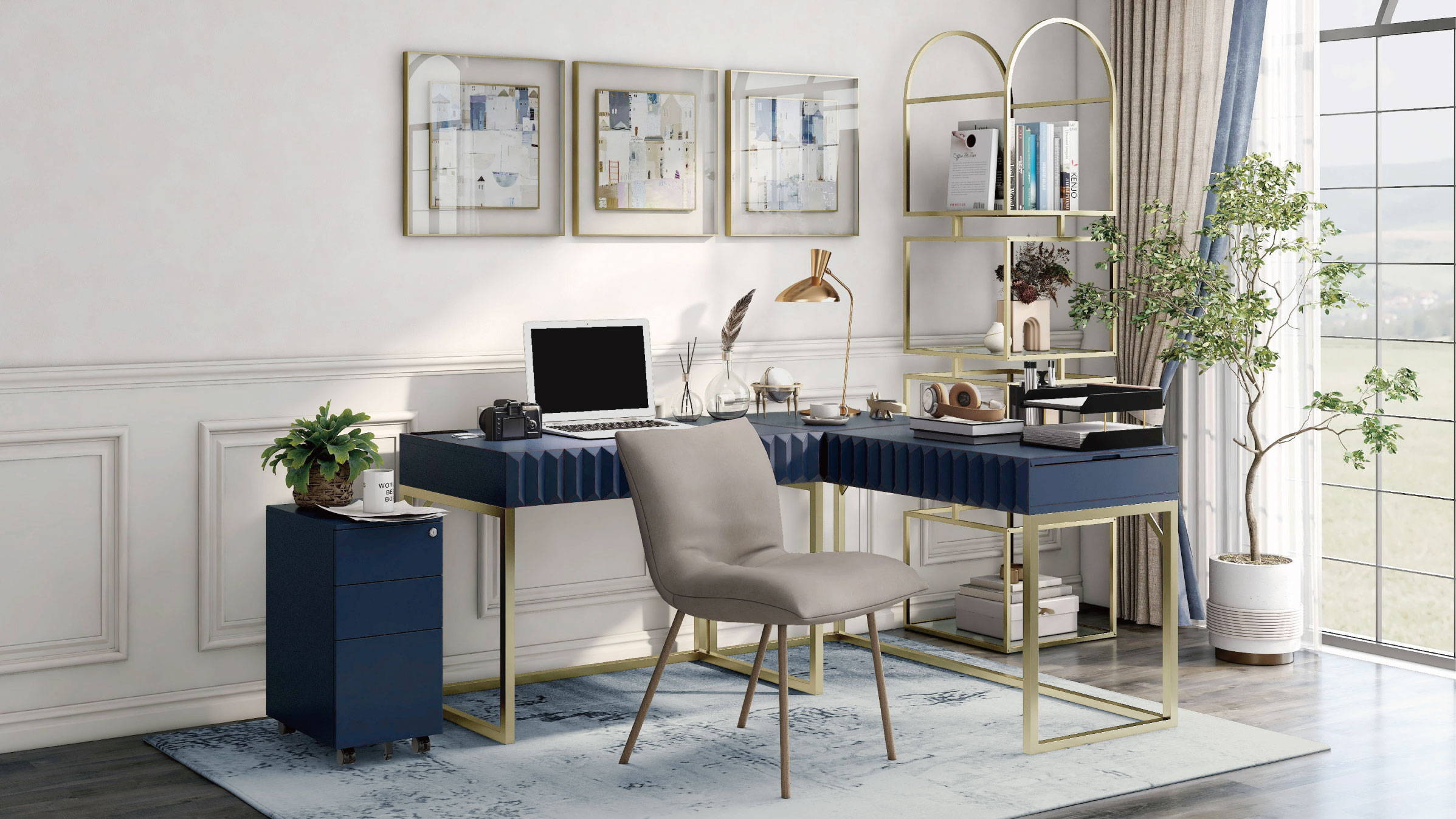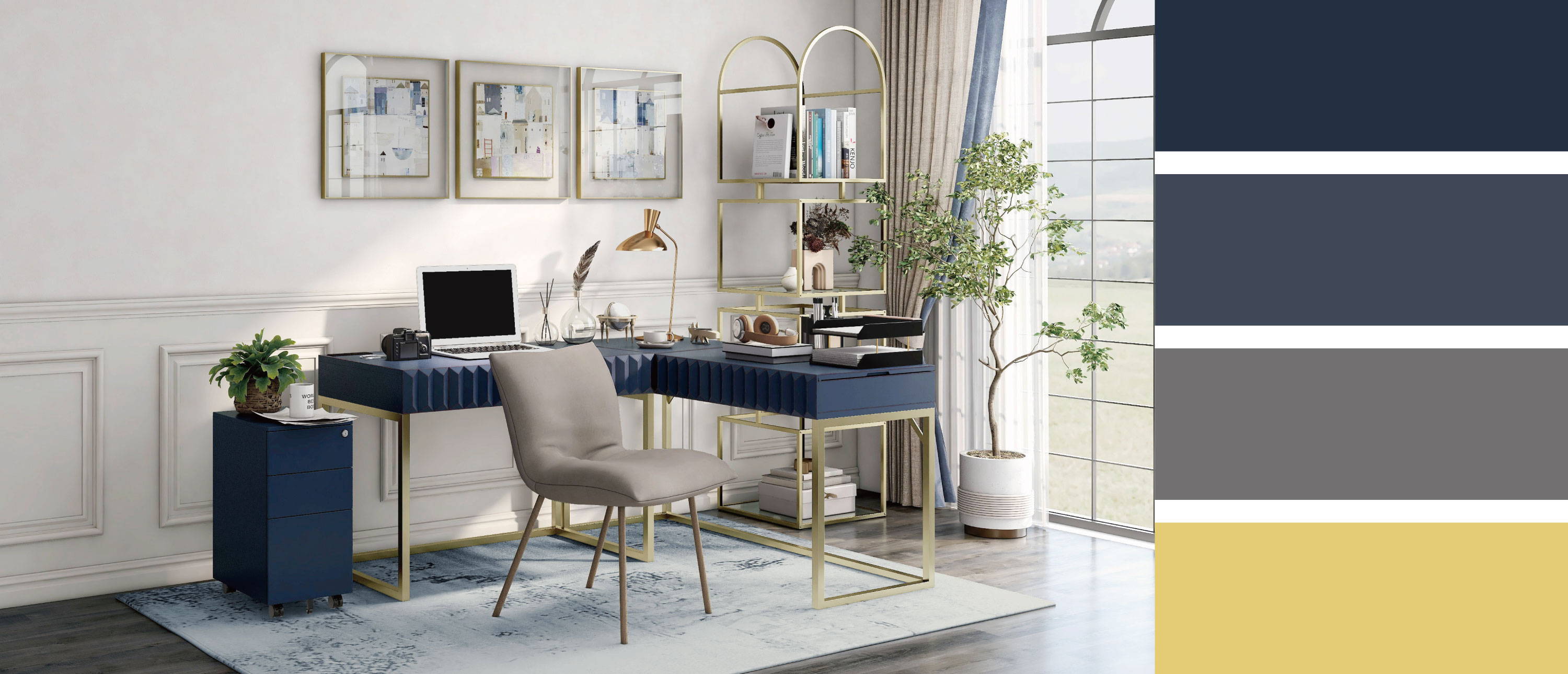 Glam style is trending for home office design. After years of working from home, there has been a shift into a luxury-style work environment. An entrepreneurial boom resulted from the Covid period, and people are starting to value a new office setting, one that speaks to an executive mindset.
The atmosphere of one's workplace influences the work put out. It's this understanding that has influenced home office updates. In designing a home office, one must consider how color plays a role in this concept. If left too monochromatic, the space might be too dark and cluttered or too white and plain.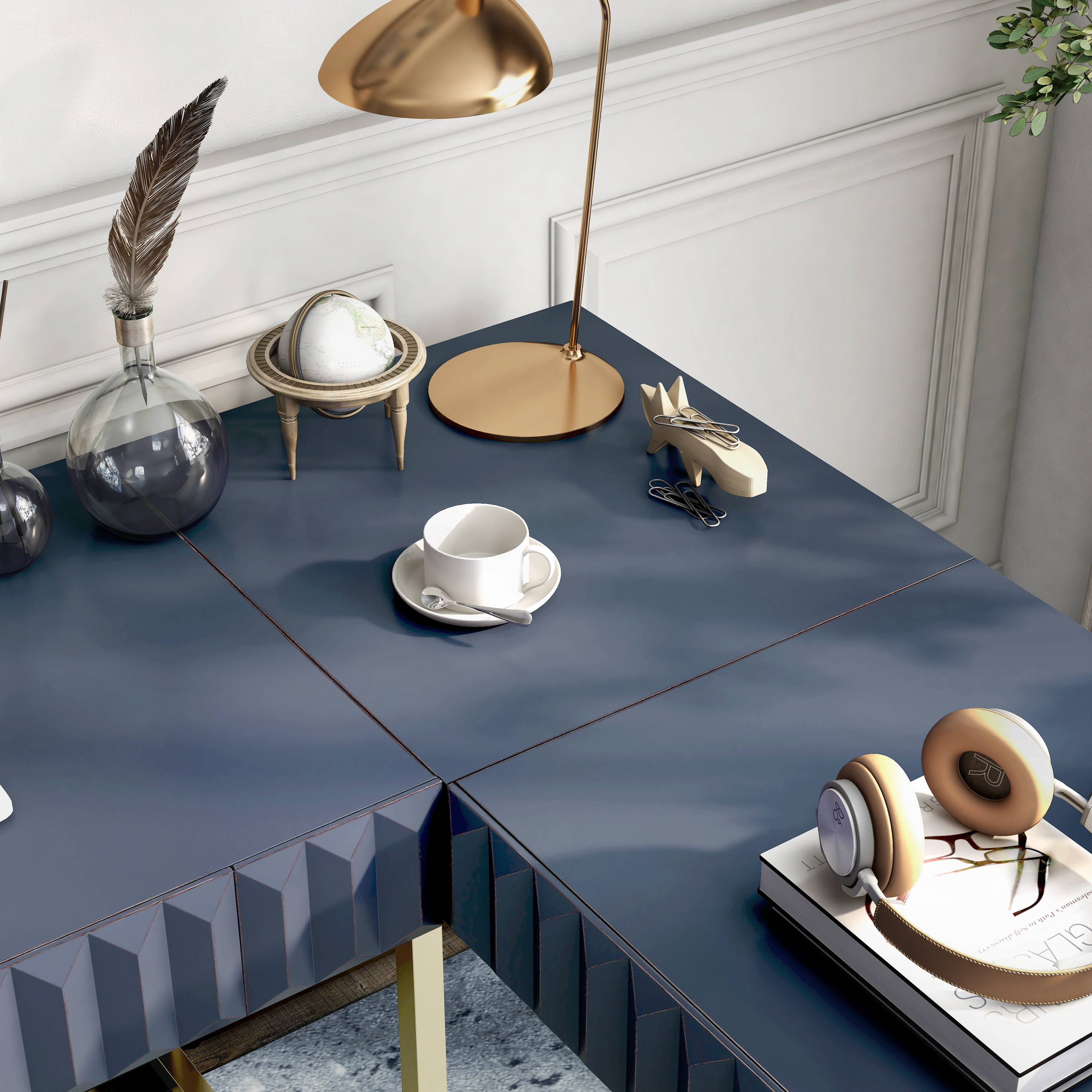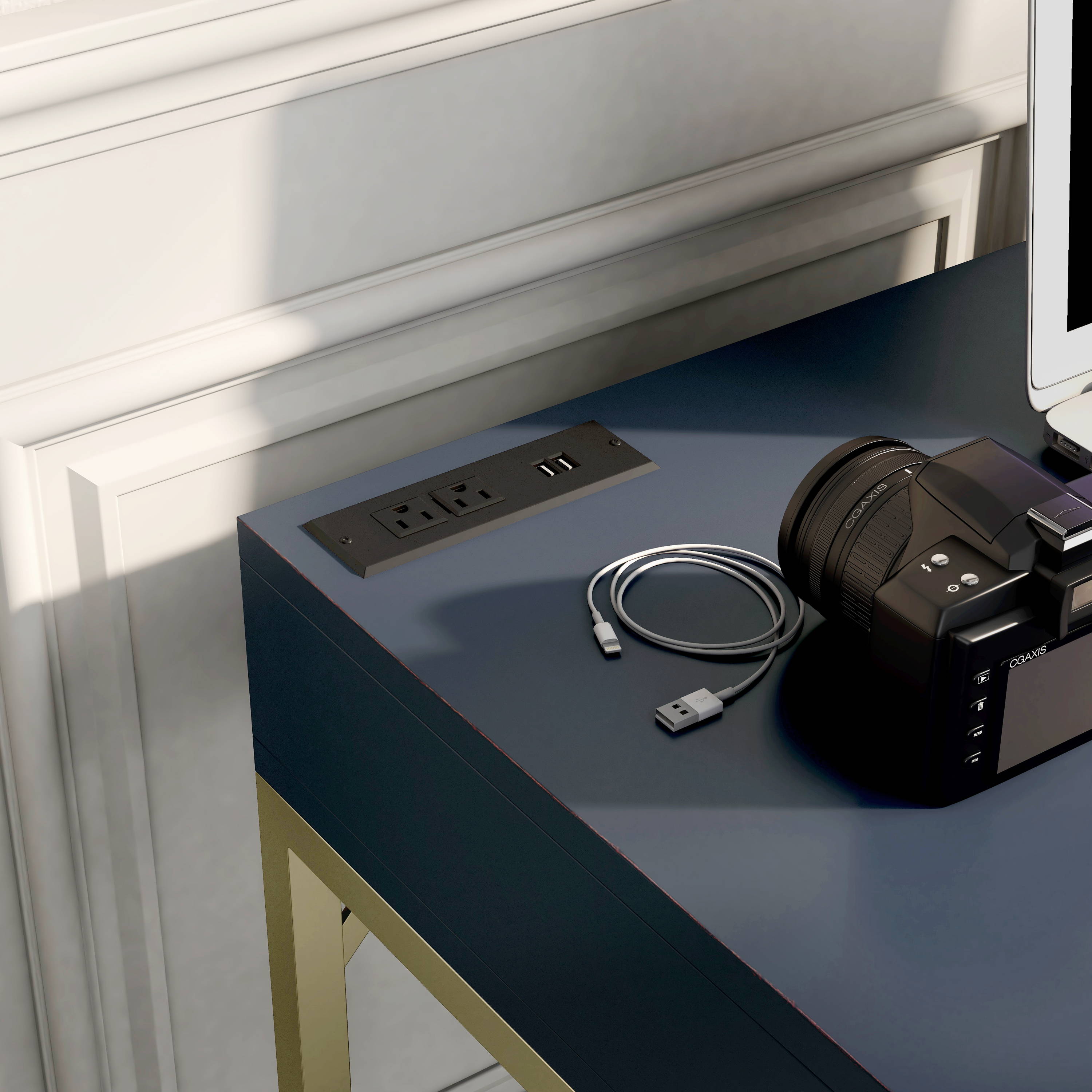 A great example of a glam color scheme is Navy blue, gray, and gold. This nautical-inspired color scheme presents a commanding tone for a home office. Still, you can utilize texture to give a more civilian touch. The Stacey Chic Lift-top L-Shaped Office Desk with Outlets and USB Ports features 3D geometric paneling.
One of the panels hides a drawer on smooth metal glides. Equipped to charge all your devices, this is a good computer desk.
The color blue can foster positive psychological associations. It conveys a confident presence while also fostering trust and dependability. This color is known to lower blood pressure and help improve how we solve problems and make decisions, which is ideal for the inevitable stress that work causes.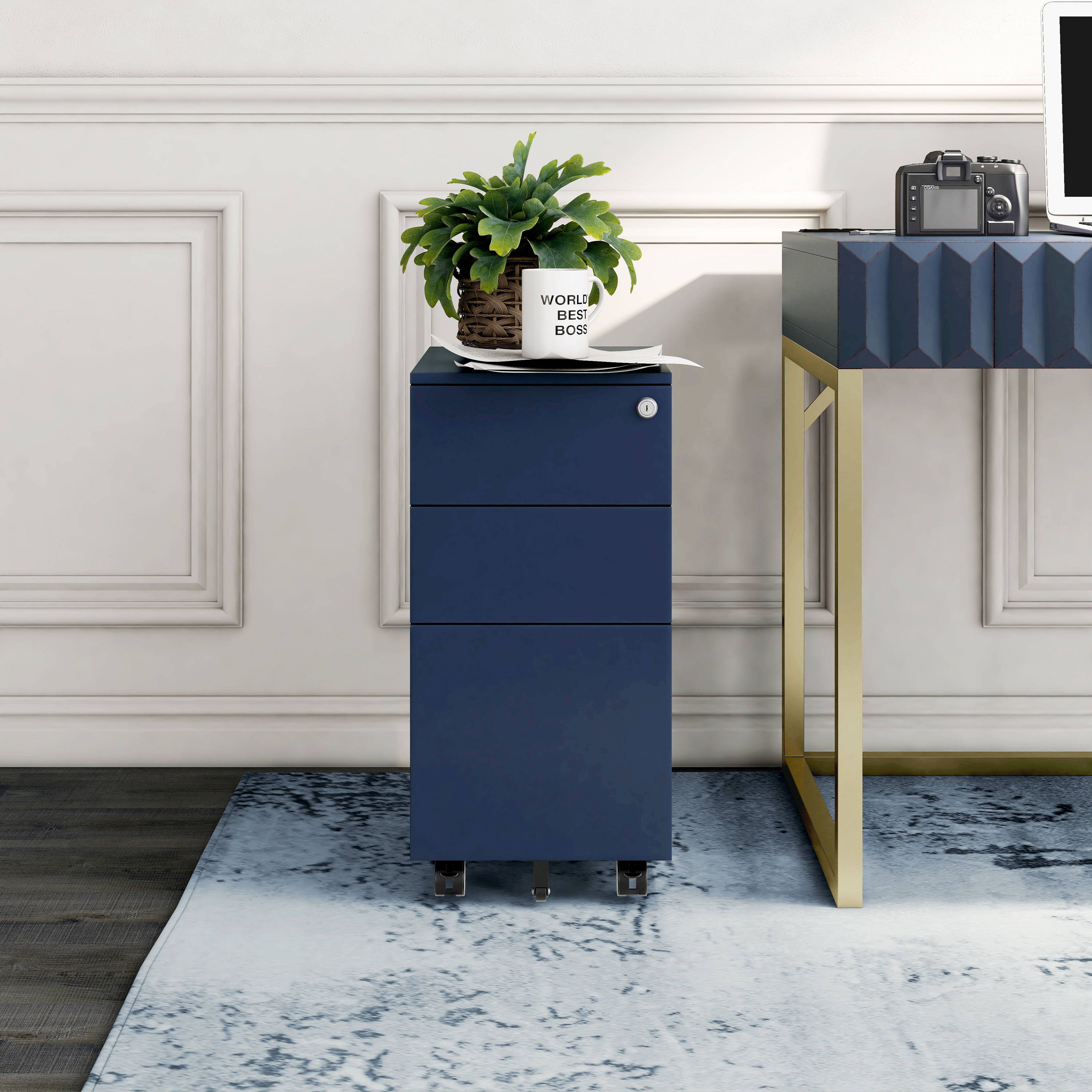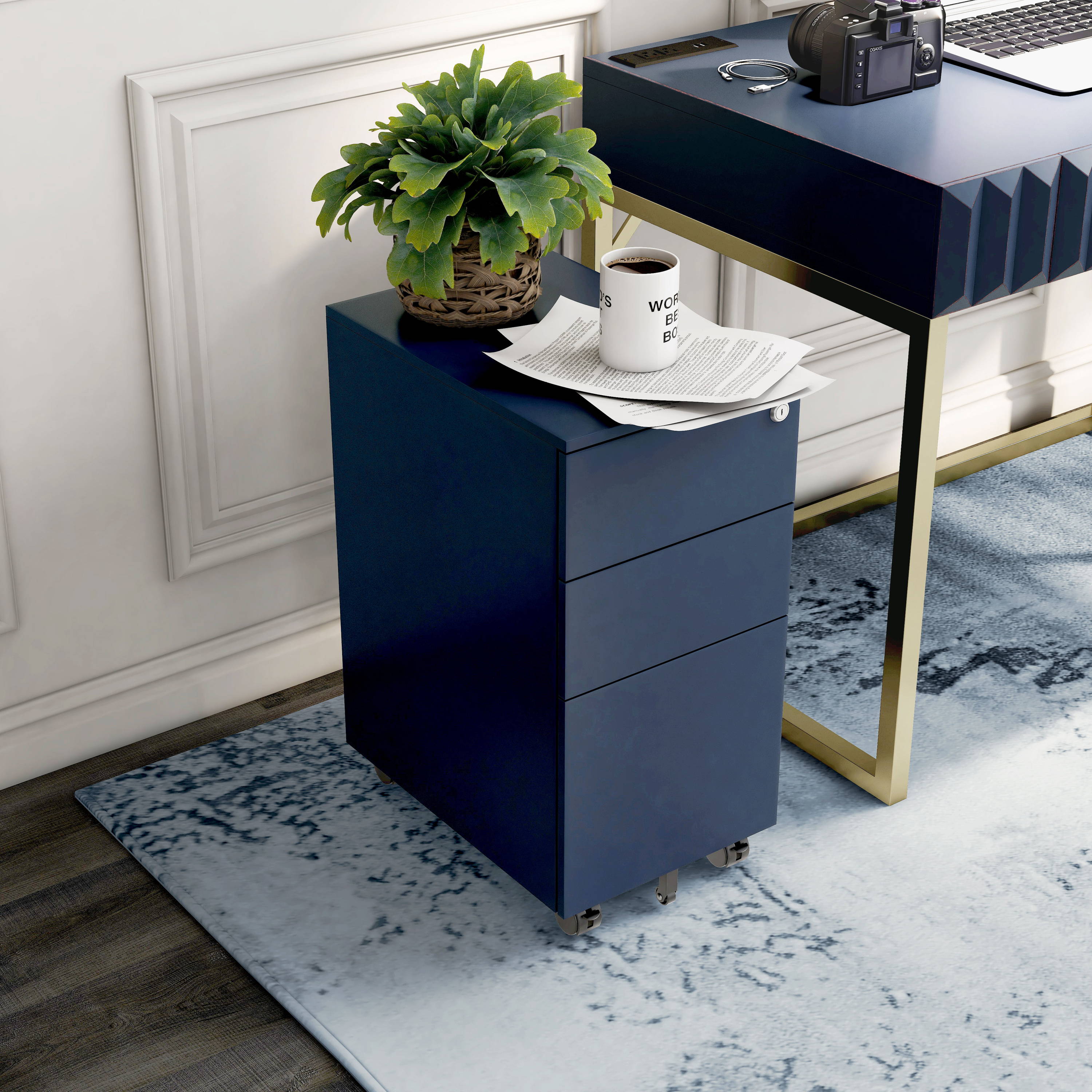 Another way to establish this as the main color in your office is by complimenting your desk with the Hughie Modern Matte Navy Blue Lockable 3-Drawer Mobile File Cabinet. The clean-cut edges of this file pedestal and the knobless drawer fronts create an orderliness that ties in with the effect of the naval blue color.
A catch-all drawer with a stationary tray organizes office supplies. The file pedestal also adds security not only by way of color but by the function of a key and lock.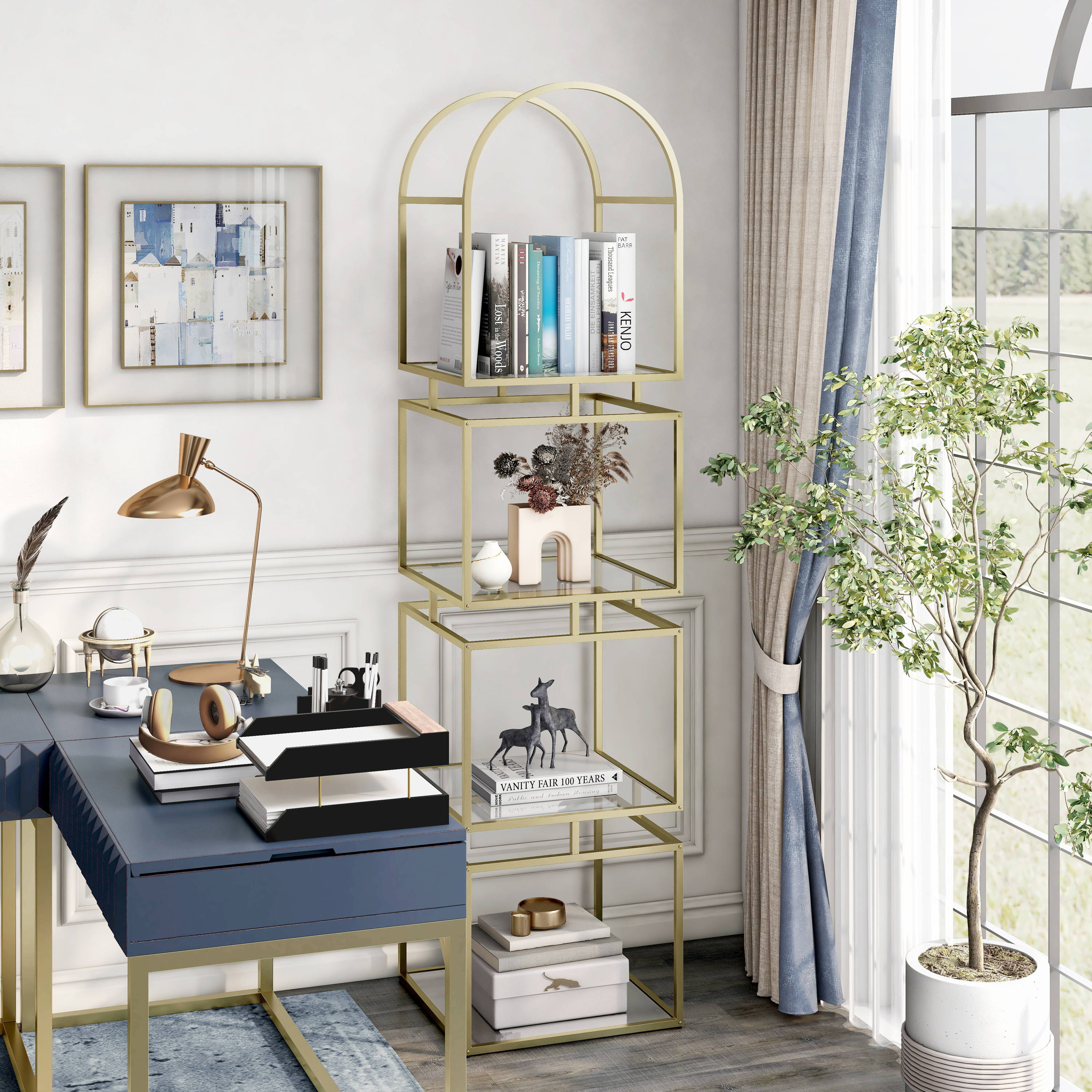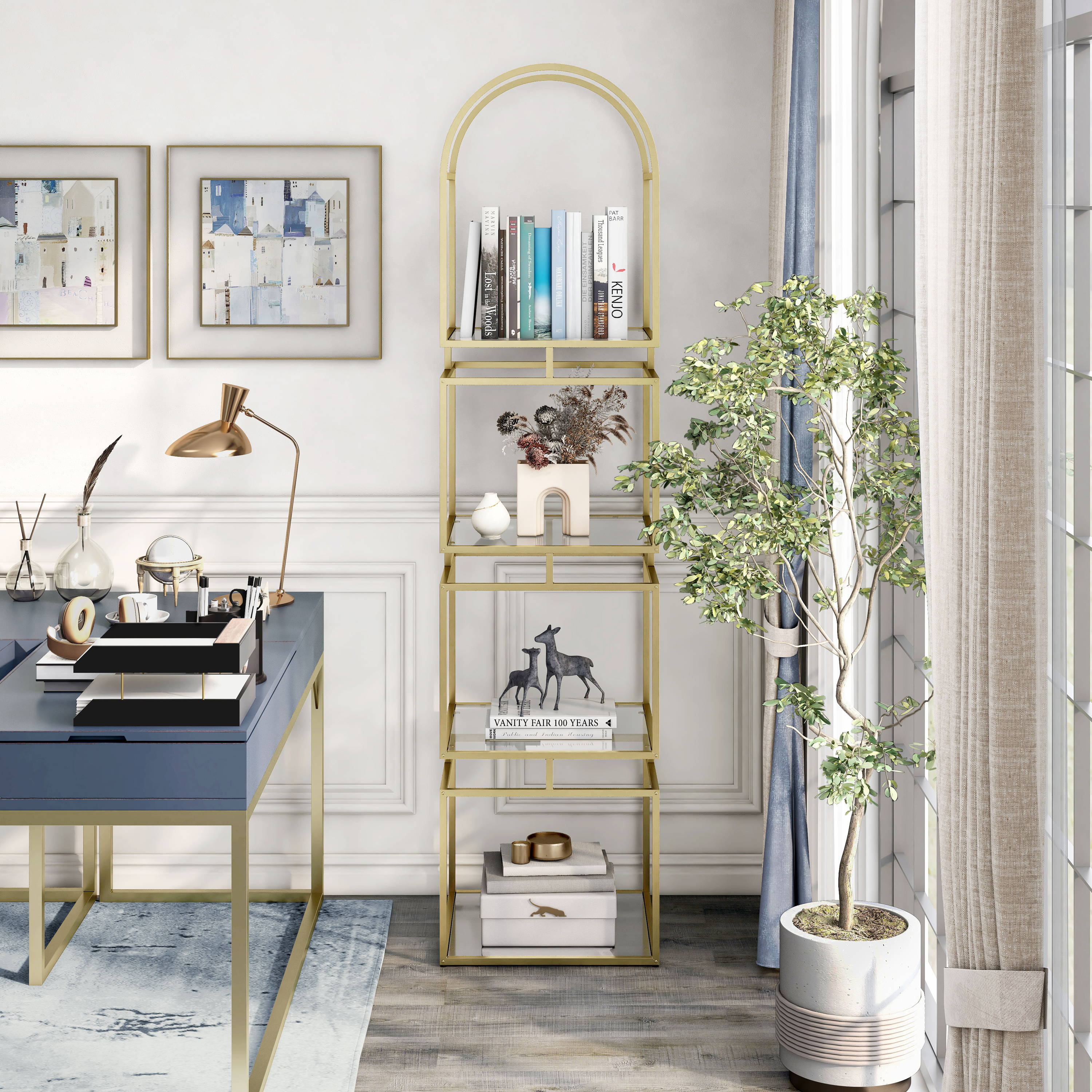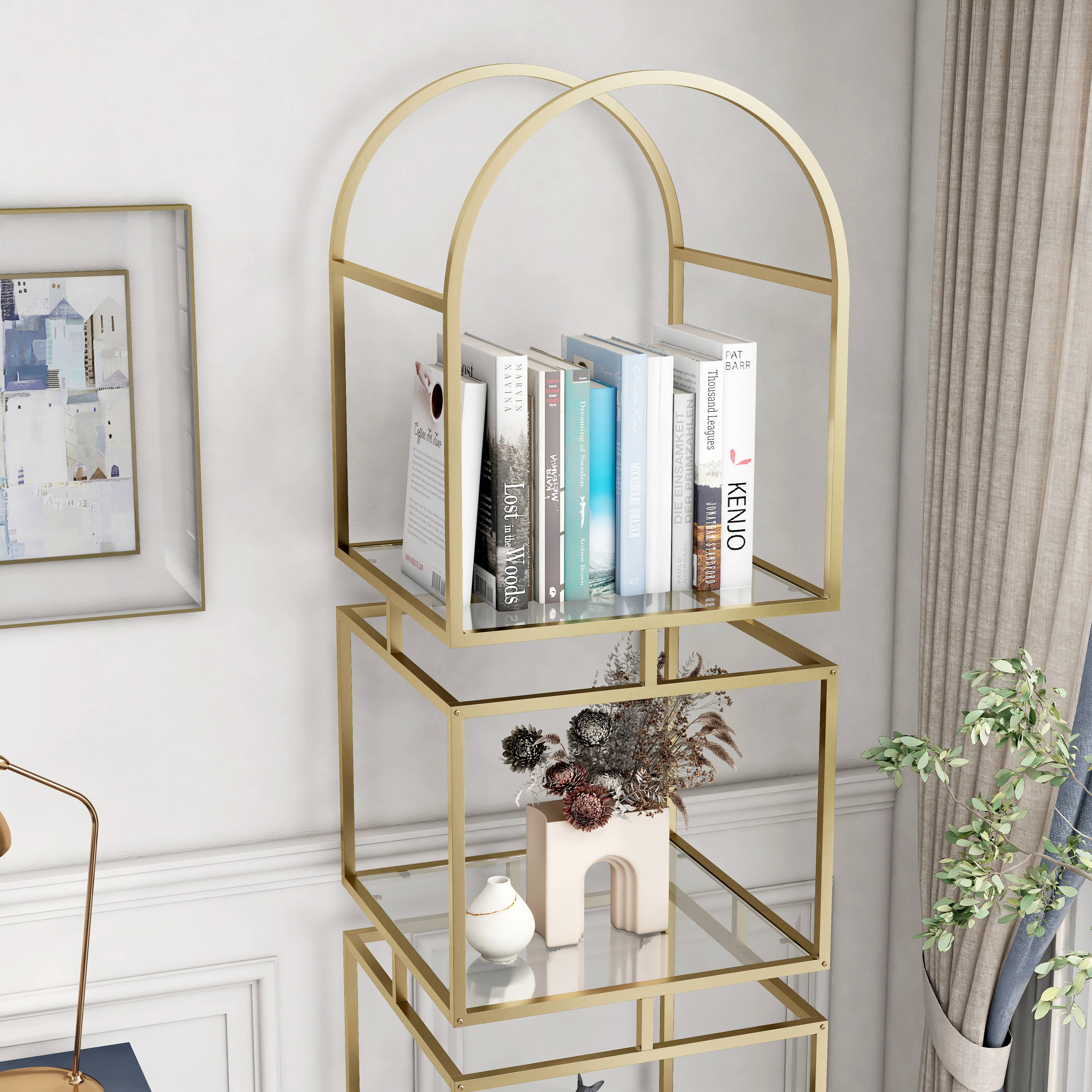 Balance the dark navy blue with gold-tone accents. The Hillshire Transitional Metal and Glass Open Shelf Display Case salutes the gold tone metal frame of the desk blue desk. This color is the shade of achievement, accomplishment, and triumph. It is connected to esteem and advancement, making an excellent touch in a home office that requires respect.
The sense of class that gold upholds is regarded with admiration, while clear shelves on each of the stacked shelves and an arched top impresses liberation. An air of elegance is established in the way that this design creates an authoritative display of floating decor.
Utilize dark blues with gold accents against neutral gray shades such as the floors. Gray compliments gold while mingling well with deep blues. Put all these elements together, and you have yourself an exceptional home office that will influence positive productivity in your business. On the one hand, you will carry a sense of confidence in your work. And on the other hand, how your office presents you will leave clients assured of your abilities and service. Lean on the understanding that color schemes are more than just a preference, they influence mindsets.